Watershed Projects Grant Program: Local and Regional - Round 1
This program represents a $100 million project funding opportunity for eligible local and regional projects that will address immediate flood mitigation needs. The funding opportunity is part of the state's Action Plan to spend $1.2 billion in Community Development Block Grant Mitigation funds. The U.S. Department of Housing and Urban Development signed the grant agreement with the state Sept. 17, 2020, establishing the $1.2 billion line of credit to begin funding these and other LWI priorities.
Full Application
The state is accepting full applications for the Round 1 funding opportunity. The submission deadline for eligible projects has been extended to March 12, 2021. The deadline for submitting pre-applications has expired. If your pre-application was denied, stay tuned for future funding opportunities or contact us at LWI-Round1@la.gov.
Additional Guidance
Eligible Round 1 applicants should view the mandatory webinar and frequently asked questions, updated Jan. 20, for guidance before submitting full applications. The webinar explains the full application and procurement requirements.
View the presentation here. For more details, email LWI-Round1@la.gov.
Round 1 Projects Program Timeline
| Event | Date |
| --- | --- |
| State issues NOFA and solicits project applications | Nov. 22, 2019 |
| Deadline to submit project pre-applications | Jan. 17, 2020 |
| Round 1 application period opens | Sept. 18, 2020 |
| Deadline to submit project full applications | March 12, 2021 |
| Awards announced for $60 million in statewide projects* | May 2021 |
| Recommendations for $40 million in regional projects | Summer 2021 |
* Note: The number of applications received may impact projected timelines.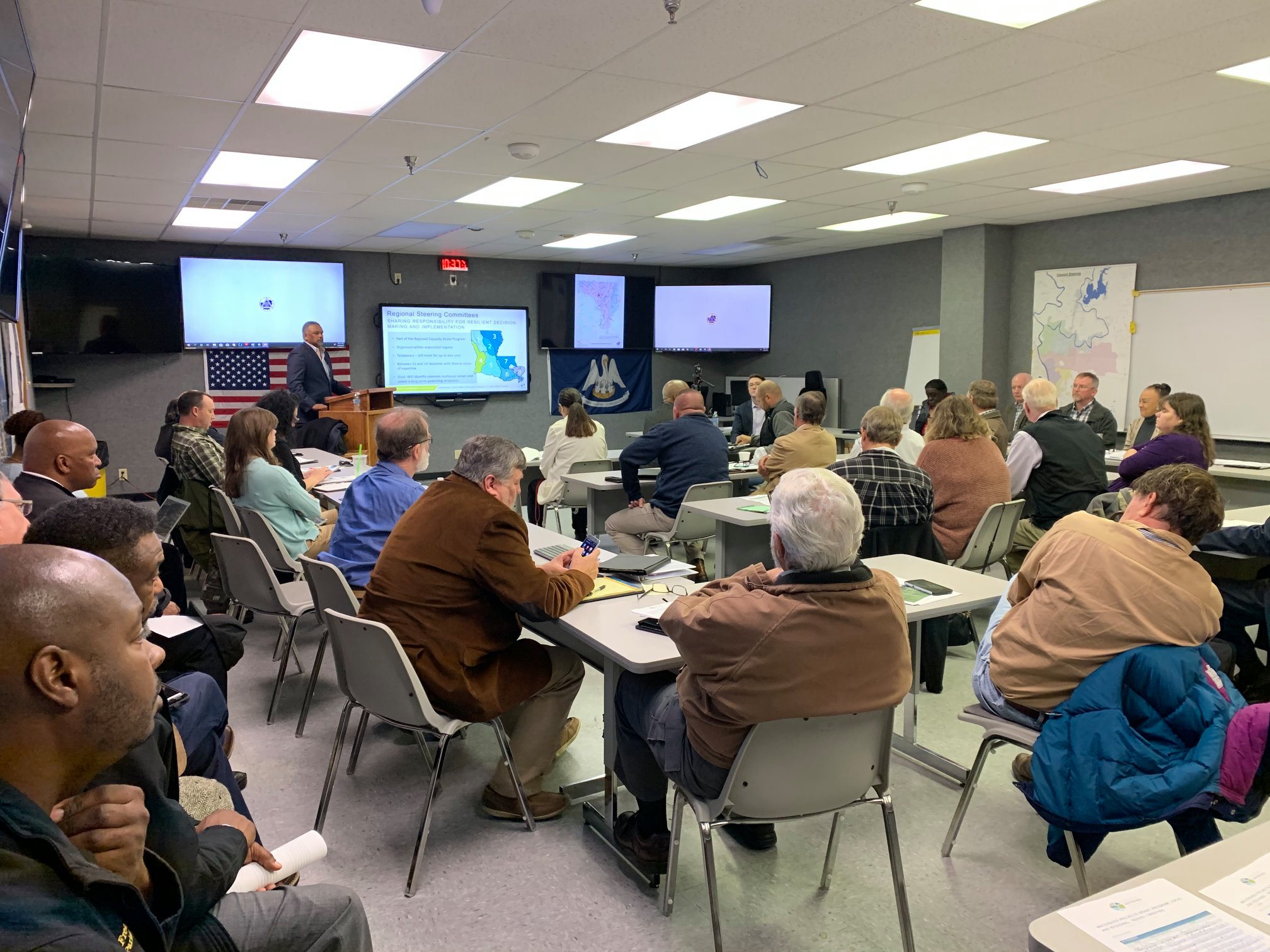 Applicant Outreach
The state hosted in-person briefings in each watershed region to provide further information and answer questions from prospective applicants. In addition to these briefings, the state completed 37 technical assistance sessions held throughout Louisiana's eight watershed regions.
View the presentation
Resources