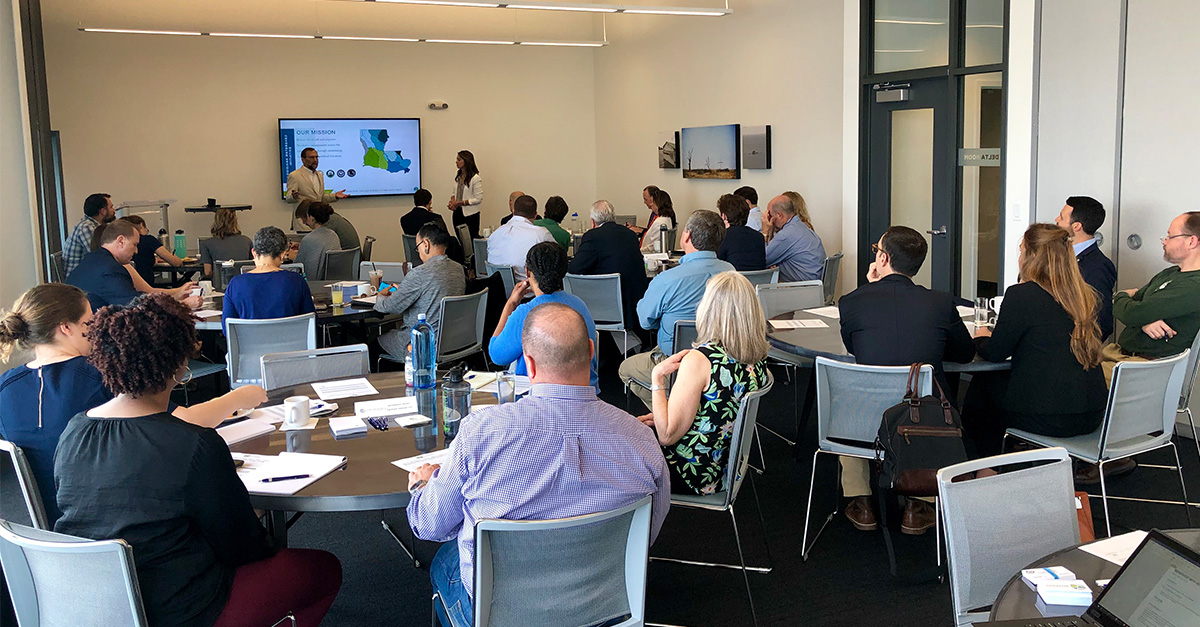 One of the core functions of the Louisiana Watershed Initiative is to proactively engage and collaborate with local residents, officials and technical experts, relying on their input to guide program efforts. See below to learn more about upcoming meetings or events on the calendar, to request a speaker for your next meeting or receive updates from our team.
Outreach and Engagement Toolkit
This toolkit is designed for use as a quick reference guide by Louisiana leaders and community stakeholders to encourage community support for the work of the Louisiana Watershed Initiative. This resource provides information, context and tools that can help you become a knowledgeable and effective partner in LWI's work. Our toolkit is designed in two parts. Part One provides background information on LWI's history, ongoing programs and partners. Part Two comprises downloadable informational one-pagers and resources that can help you engage effectively with your community.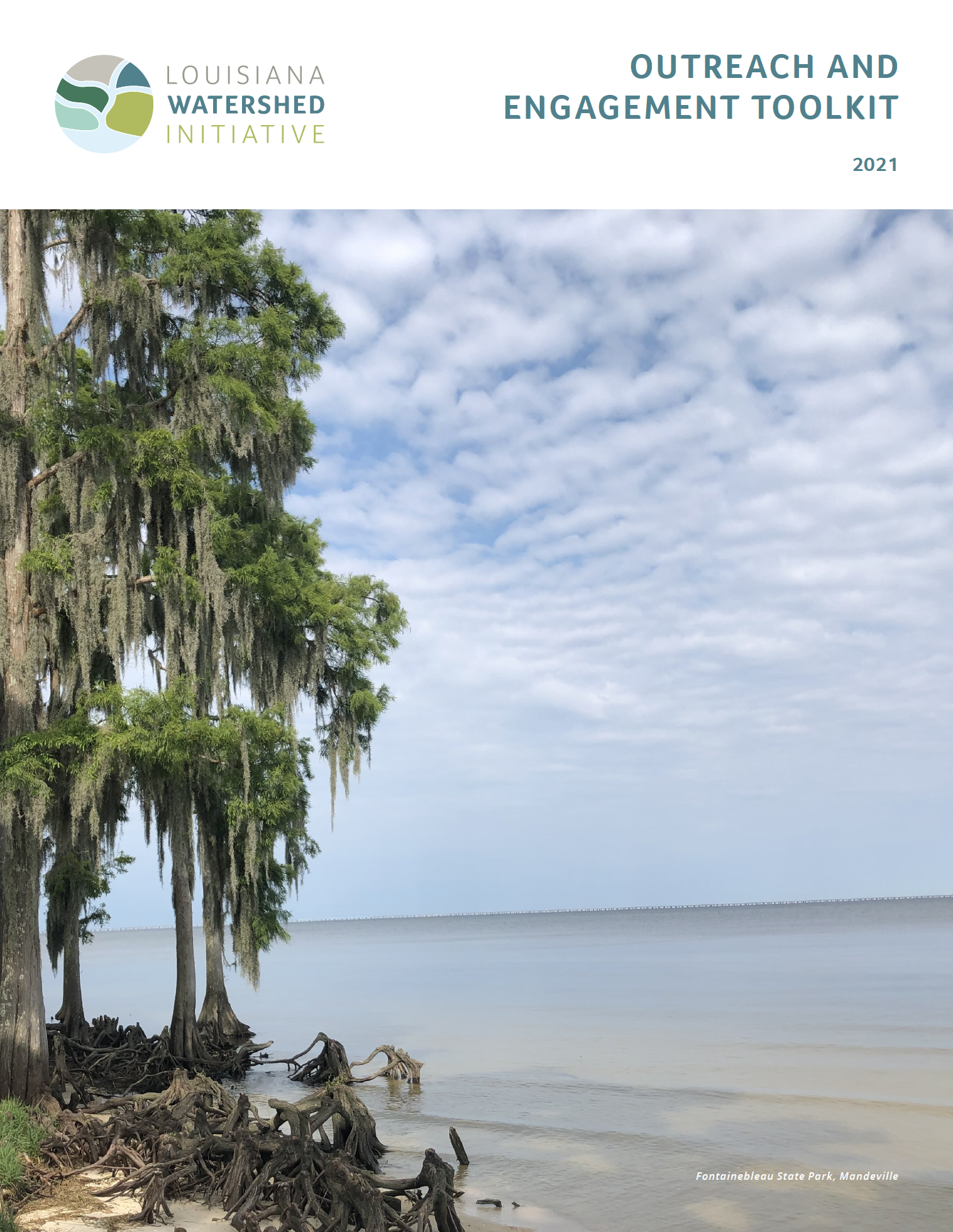 View or download the O&E Toolkit
Individual Downloadable Tools
Upcoming Event
December
20
2 p.m. - 3 p.m.
December 2023

S
M
T
W
T
F
S

·

·

·

·

·

1

2

3

4

5

6

7

8

9

10

11

12

13

14

15

16

17

18

19

21

22

23

24

25

26

27

28

29

30

31

·

·

·

·

·

·
Sign Up For Updates
Sign up to receive updates from the Louisiana Watershed Initiative.
Request A Speaker
Request a speaker from the Louisiana Watershed Initiative to come speak at your event.