Watershed Mapping, Monitoring and Modeling Program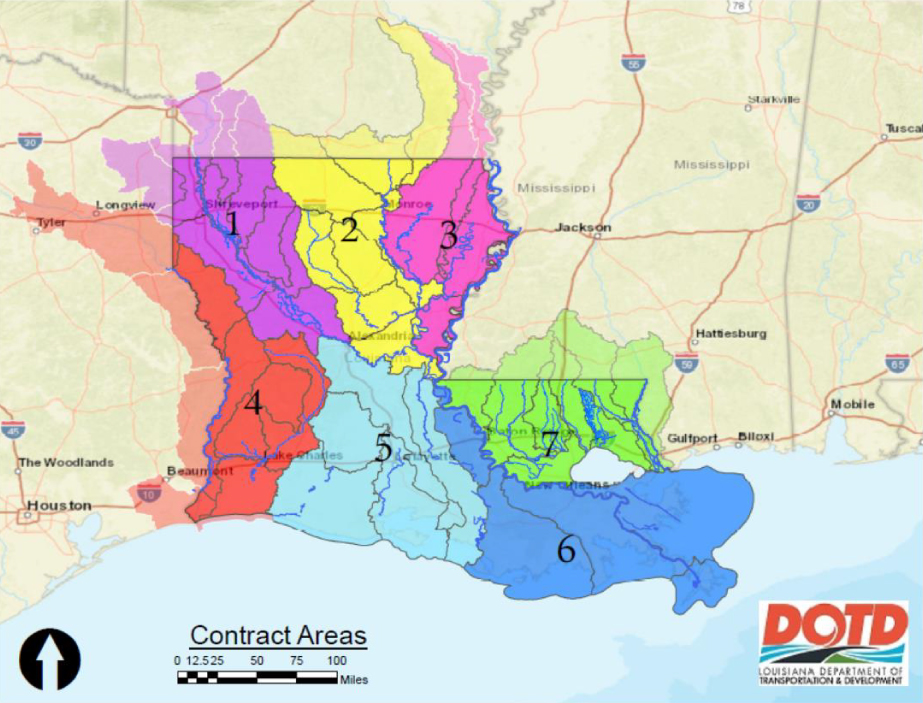 Statewide Modeling Effort
The statewide watershed modeling effort's goal is to develop scientific models of major watersheds throughout Louisiana. The Louisiana Department of Transportation and Development is working with engineering firms, listed below, to develop models in each of its seven contract areas shown here. The firms also will collaborate with local and regional stakeholders to leverage existing resources and support the modeling effort.
Once complete, these models will support greater regional collaboration around shared water management challenges and build an objective, science-based understanding of how projects, policies and other measures will reduce flood risk.
| DOTD Contract Area | Consultant |
| --- | --- |
| Area 1 | Atkins North America, Inc. |
| Area 2 | Freese and Nichols, Inc. |
| Area 3 | Wood Environment & Infrastructure Solutions, Inc. |
| Area 4 | C.H. Fenstermaker & Associates, LLC |
| Area 5 | HDR Engineering, Inc. |
| Area 6 | Michael Baker International, Inc. |
| Area 7 | Dewberry Engineers, Inc. |
River and Rain Gauge Network
As part of the modeling program, the state and its partners also are working to enhance the statewide river and rain gauge network. LWI is collaborating with local jurisdictions and technical experts from USGS and DEQ to design an enhanced network based on input provided by local and regional stakeholders on areas where additional gauges are needed. They also are leveraging the ongoing work of local and regional partners who are gathering data or deploying gauge infrastructure independent of this program.
Once deployed, the network will provide enhanced statewide coverage for monitoring riverine and rainfall information in real time. Local communities will have information to respond more effectively to flood-related hazards, while the state's watershed regions can develop more effective mitigation strategies.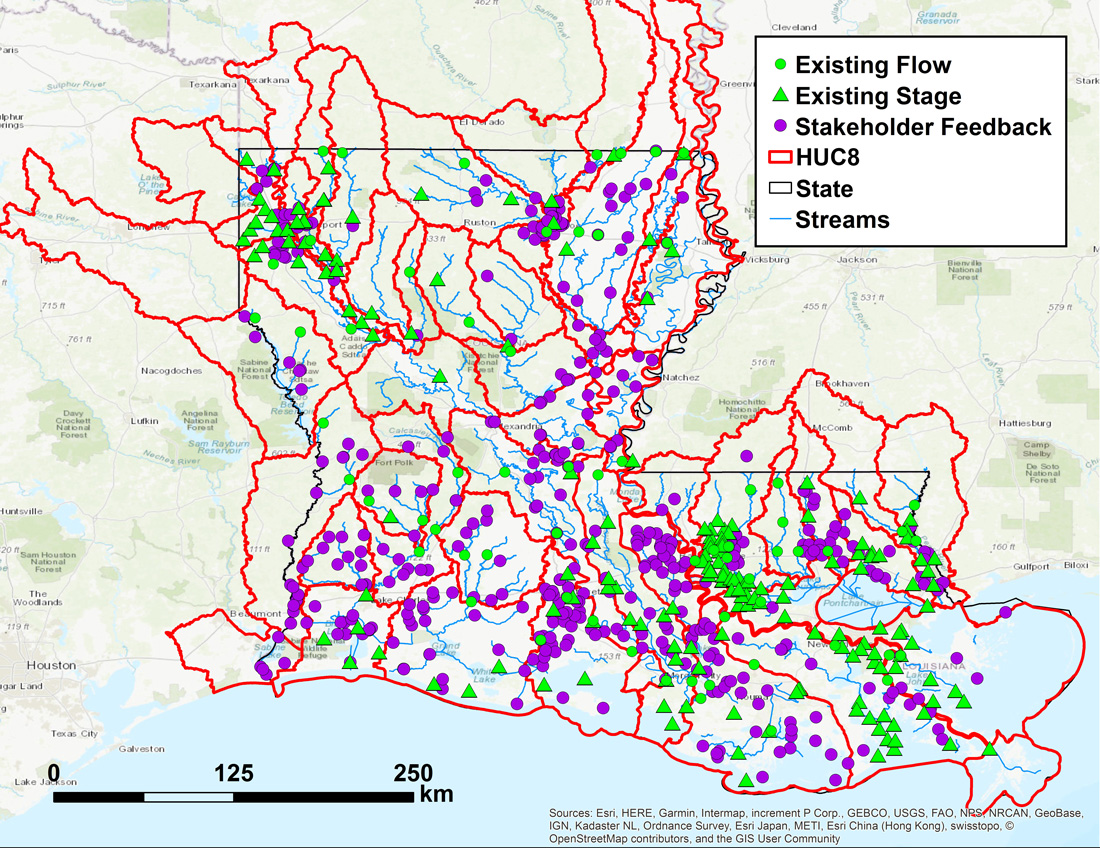 Interactive Web Apps
The state collected feedback on proposed gauge locations from local and regional technical experts using the apps below. The deadline for input was April 30, but the state still will accept feedback, should additional funds become available to further enhance the network. See the map of DOTD's modeling areas for reference.