On Aug. 23, the U.S. Department of Housing and Urban Development released requirements detailing eligible activities and processes for spending $1.2 billion in Community Development Block Grant Mitigation funds allocated to the state.
The CDBG-MIT Action Plan details the state's approach for using the funds, including projects, data collection and modeling, and policy measures that advance the Louisiana Watershed Initiative's long-term resilience objectives. The state accepted public comments on the draft Action Plan until Nov. 29, 2019. All comments are addressed in the final Action Plan the state submitted to HUD on Dec. 23. On Feb. 20, HUD approved the state's Action Plan.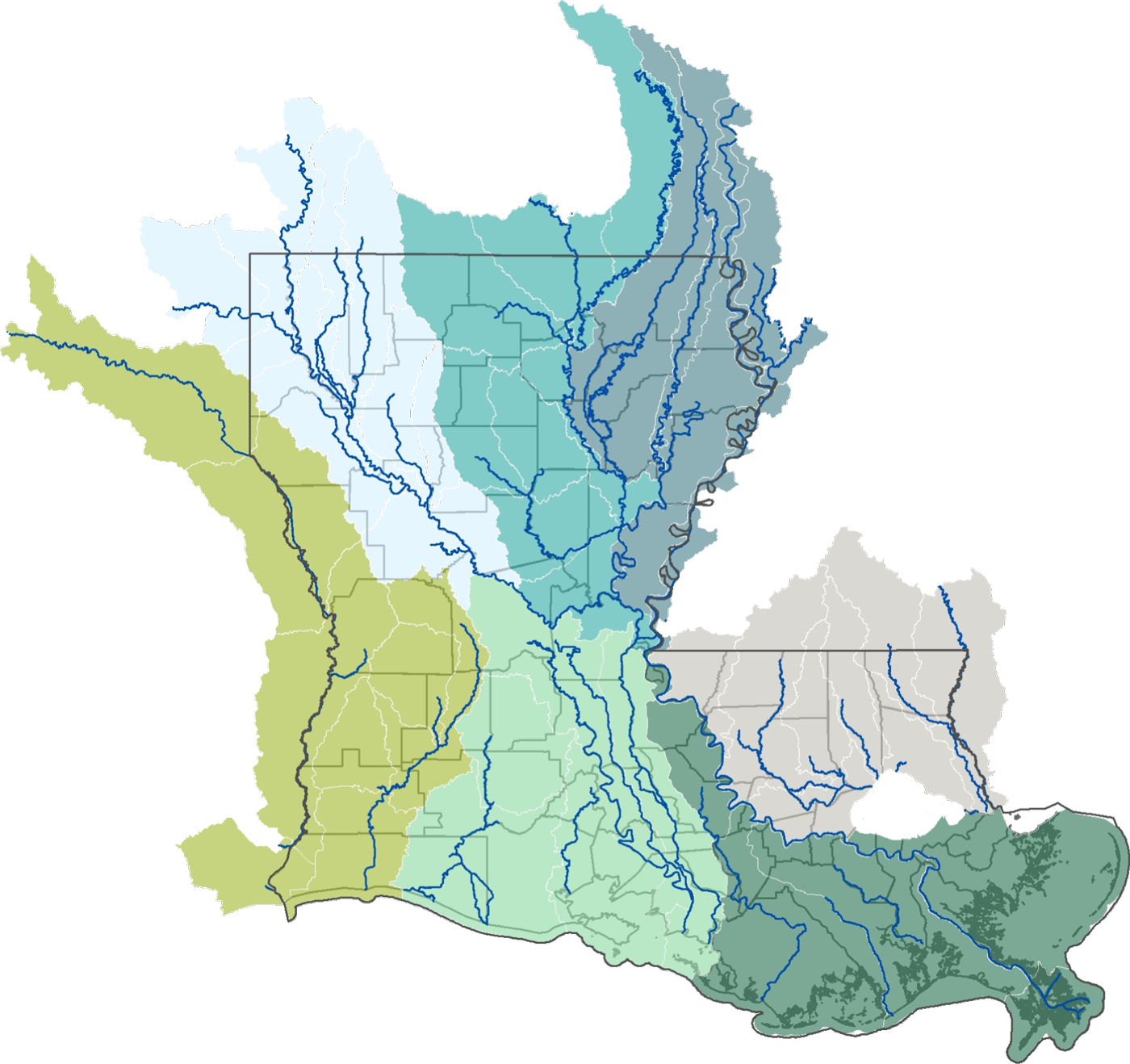 Proactive Flood Defense
The state recognizes that the perpetual cycle of disaster and recovery is not a socially, environmentally or fiscally sustainable model.
As outlined in the Action Plan, the state aims to use this one-time CDBG-MIT grant to fundamentally change Louisiana's approach to statewide flood mitigation activities including shifting development patterns, enhancing the public's knowledge of flood risk, and incentivizing activities that use the natural and beneficial functions of the watershed and associated floodplains.
"It's harder. It requires more work. It's politically risky, but it is the right thing to do."

– Gov. John Bel Edwards
View videos and presentations from the public hearings held in September and October 2019.
Sep. 19 Public Hearing
Sep. 25 Public Hearing
Oct. 24 Public Hearing
Oct. 29 Public Hearing
---
Se pondrán a disposición los materiales en idioma español cuando se los solicite. Envíe las solicitudes a watershed@la.gov.
Khi có yêu cầu, tài liệu sẽ được cung cấp bằng tiếng Việt. Vui lòng gửi yêu cầu đến địa chỉ watershed@la.gov.