Nature-Based Solutions Program
One of the Louisiana Watershed Initiative's goals is to leverage the state's vast network of natural ecosystems to protect communities and enhance statewide resilience to floods and other hazards. In addition to the economic and recreational benefits of Louisiana's landscape, the state can benefit from the role its natural resources play in absorbing and detaining floodwaters, enhancing water quality and buffering the impact of storms.
These types of strategies, which use nature to enhance the community, restore water quality and slow the movement of stormwater, are called nature-based solutions.
LWI and Nature-Based Solutions
LWI will weave nature-based solutions into every facet of the program by:
Funding projects that harness natural features to reduce flood risk and improve water quality

Providing training and technical resources to advance understanding and adoption of nature-based solutions

Prioritizing nature-based solutions across state programs and projects

Using tools to quantify benefits and measure performance of these actions on our natural environment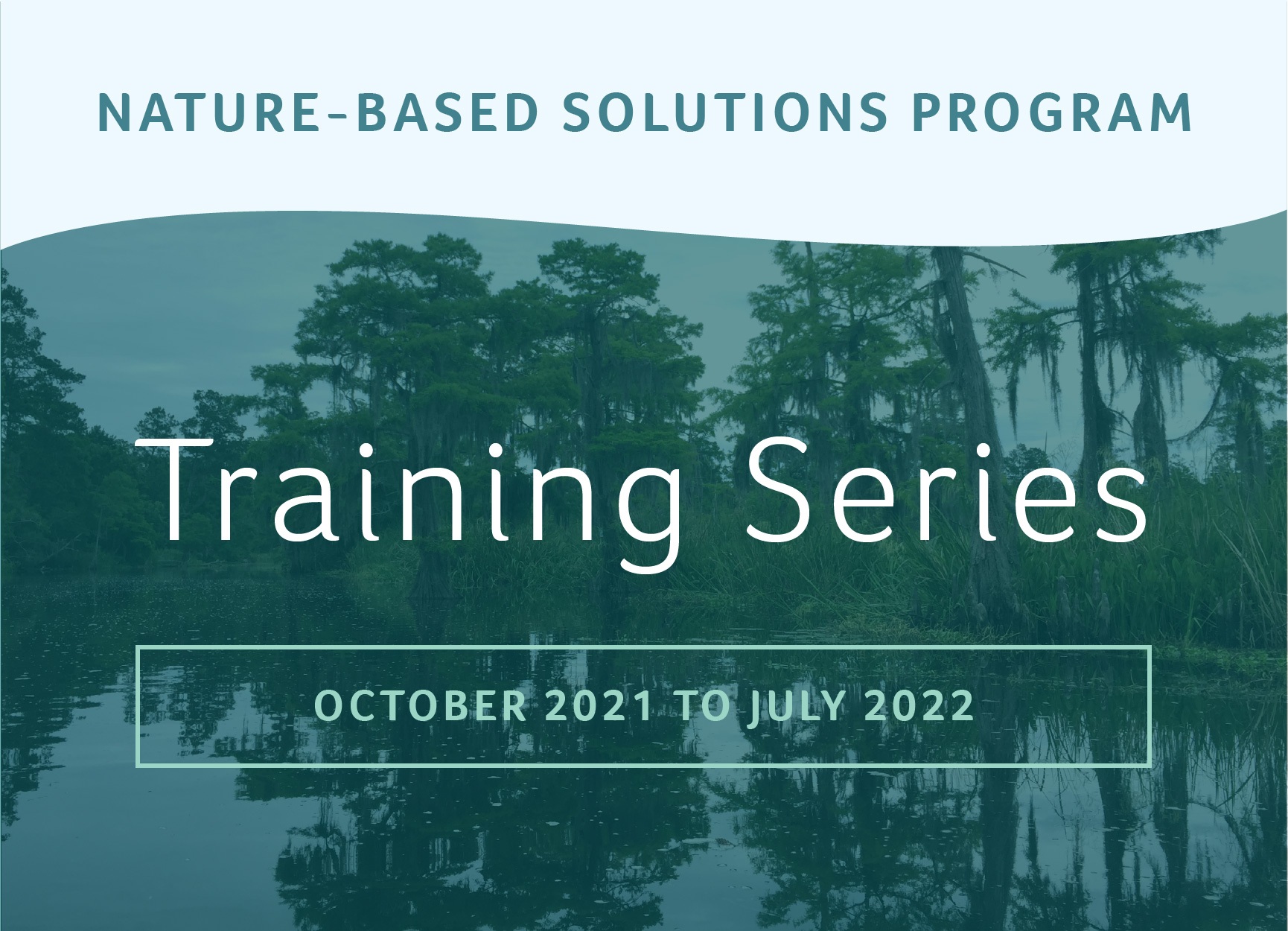 Working With Nature Training Series
The state is hosting a series of nine training modules on nature-based solutions. The modules provide the knowledge and training necessary to design and develop nature-based solutions projects that can address various types of flood risk throughout the state.
FALL 2021
SPRING 2022
SUMMER 2022