Regional Capacity Building Grant Program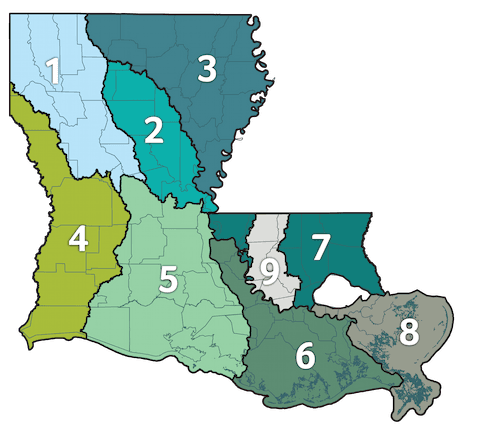 Overview
The Regional Capacity Building Grant Program is designed to help the state's nine provisional watershed regions build staff capacity for regional watershed management, as well as provide technical assistance to municipal partners throughout each region. The goal of the program is to support strong and effective governance for each watershed region and ensure each region operates in a way that maximizes flood risk reduction efforts and project funds as they become available.
PHASE 1: $400,000 GRANTS PER WATERSHED REGION
Phase 1 supports initial efforts to build staff capacity and regional coordination. Regions formed temporary regional steering committees, which developed work plans and made recommendations for long-term watershed coalitions.
PHASE 2: $800,000 GRANTS PER WATERSHED REGION
Phase 2 supports continued regional watershed-based floodplain management, project development and enhanced coordination to more effectively reduce long-term flood risk. Regions will implement long-term watershed coalitions, develop regional flood risk reduction strategies, implement resilience standards and coordinate project funds to advance steering committee recommendations.
Regional Watershed Management Resources
View the resources below for more information and research into regional watershed management and the creation of the Louisiana Watershed Initiative, which will help inform long-term decision making.
Additional Resources