This voluntary program provides property buyouts in flood-prone areas, as part of the Louisiana Watershed Initiative's efforts to reduce flood risk throughout Louisiana. The buyout program, which is designed to benefit low- to moderate-income residents, offers an incentive—payment above fair market value—to eligible applicants who relocate to areas of lower flood risk.
Watershed models will support buyout and relocation planning at the local and regional levels to increase public participation, improve community planning, ensure the safety of people living in high-risk areas and expedite federally funded buyouts.
$70 Million
For Seven Buyout Locations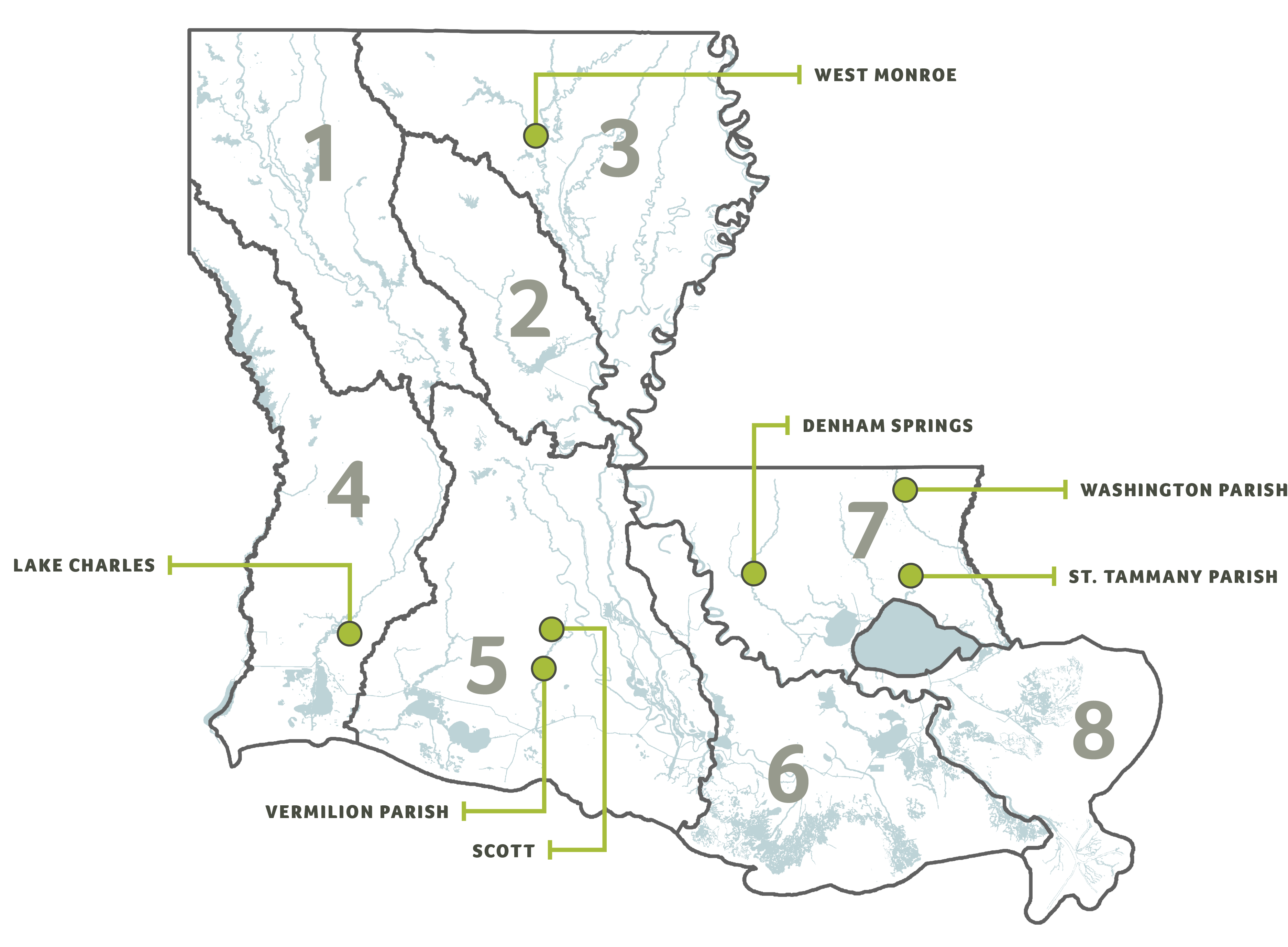 Buyouts help residents move out of harm's way and relocate to higher and drier ground. They can also restore natural functions of floodplains, enhance communities and lower flood insurance premiums.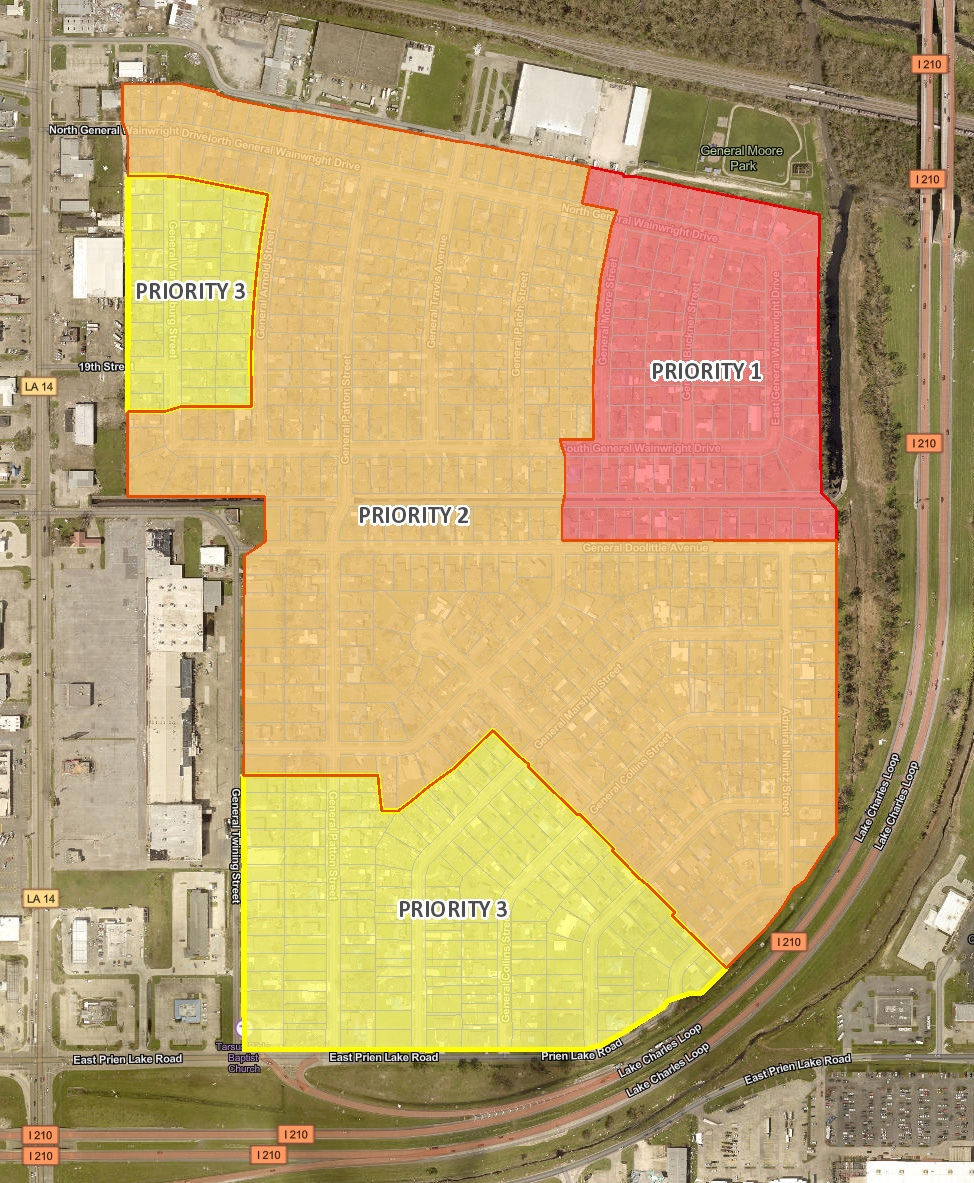 Residential Buyouts in Greinwich Terrace
The state is funding a $30 million program to offer voluntary residential buyouts in the Greinwich Terrace neighborhood in Lake Charles, an area that has flooded three times over the past four years. City and parish leaders have prioritized the Greinwich Terrace neighborhood as a top candidate for buyouts.
To find an address on the priority zone map, click here.
Contact Us
Louisiana residents in buyout project areas can contact program service representatives for more details at 866.735.2001.
Resources