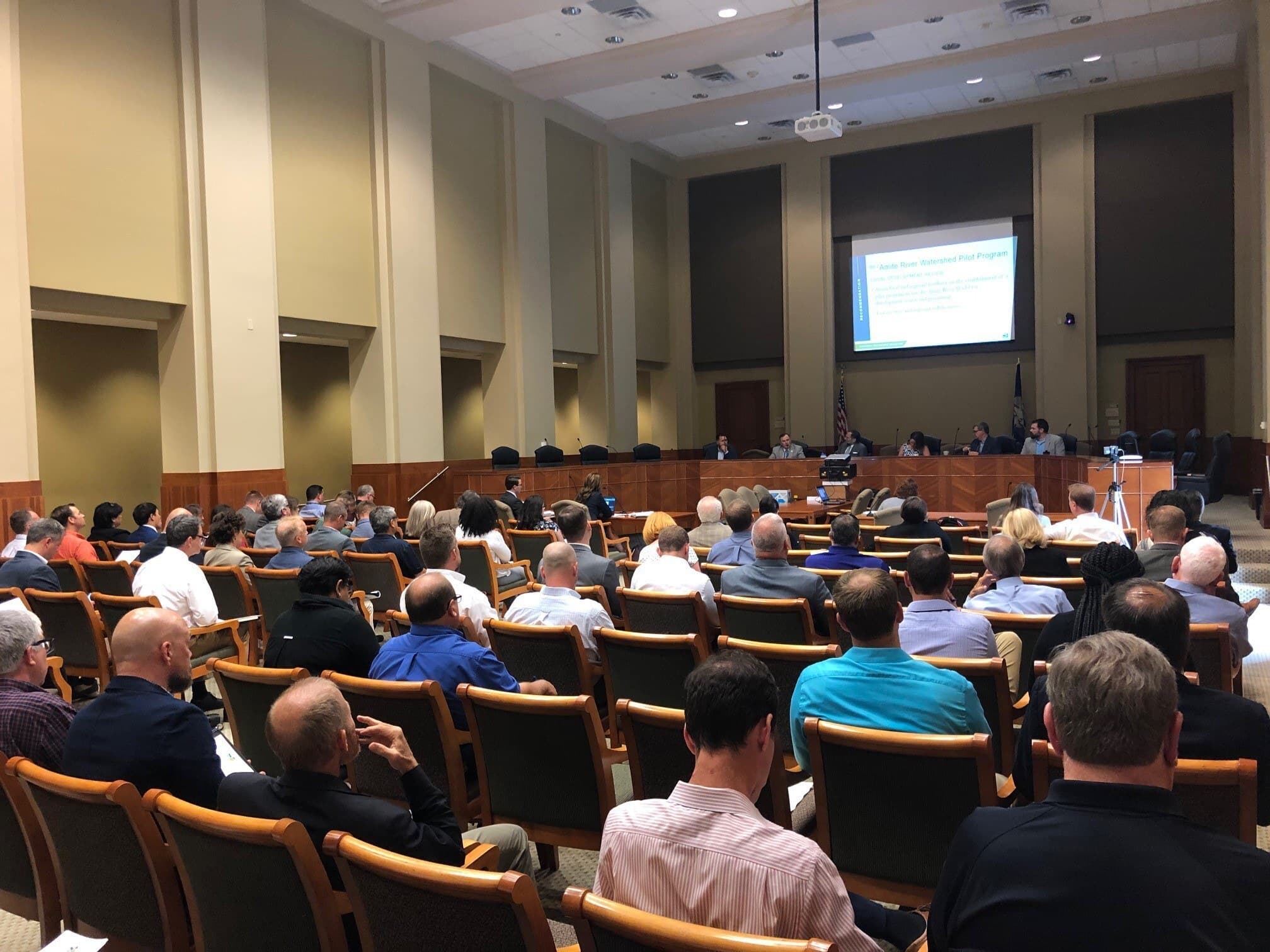 The Council on Watershed Management met May 30 in Baton Rouge to discuss the state's ongoing efforts to reduce statewide flood risk through the Louisiana Watershed Initiative. The meeting was open to the public.

Among the highlights:
In a major step forward for the Watershed Initiative, the state is accepting bids from engineering firms to develop statewide hydrological computer models. Bids will be accepted for the first set of watershed regions until June 17. For the full advertisements and additional details, click here.
The Council approved two recommendations regarding the Amite River Basin. One measure allows the state to gather feedback on a pilot program, in which communities within the watershed use new models for reviewing permitting applications and proposed developments. The second establishes a pilot program that uses the same modeling for prioritizing projects and funding decisions at the state level.
Office of Community Development staff updated Council members on progress with the Watershed Initiative's program development, including a recent series of meetings on provisional watershed boundaries and governance needs. These meetings, held with leaders of nearly 40 parishes, will continue in the coming months. All parish leaders are invited and encouraged to review the proposed watershed boundaries and offer feedback by clicking here.
The state is preparing to develop a statewide river and rain gauge monitoring network, supported by the active engagement of private industry partners, federal agencies and other stakeholders.
The Council reminded local and regional partners about the Interstate Summit on June 12 in Bossier City. Water management stakeholders from Louisiana, Mississippi, Texas and Arkansas will meet to discuss shared challenges. For more information and to register, click here.
Council members were updated on preparations for the U.S. Housing and Urban Development's anticipated release of a Federal Register Notice to guide investments through this program, including early project funding decisions. The draft project-funding criteria and evaluation framework can be viewed by clicking here. These documents are subject to change, pending federal guidance.

Archived video of the meeting, which was streamed live on the Louisiana Watershed Initiative's Facebook page, is available here. Download the full meeting presentation here.

For more information about the Council meeting or other matters related to the Louisiana Watershed Initiative, please email watershed@la.gov.