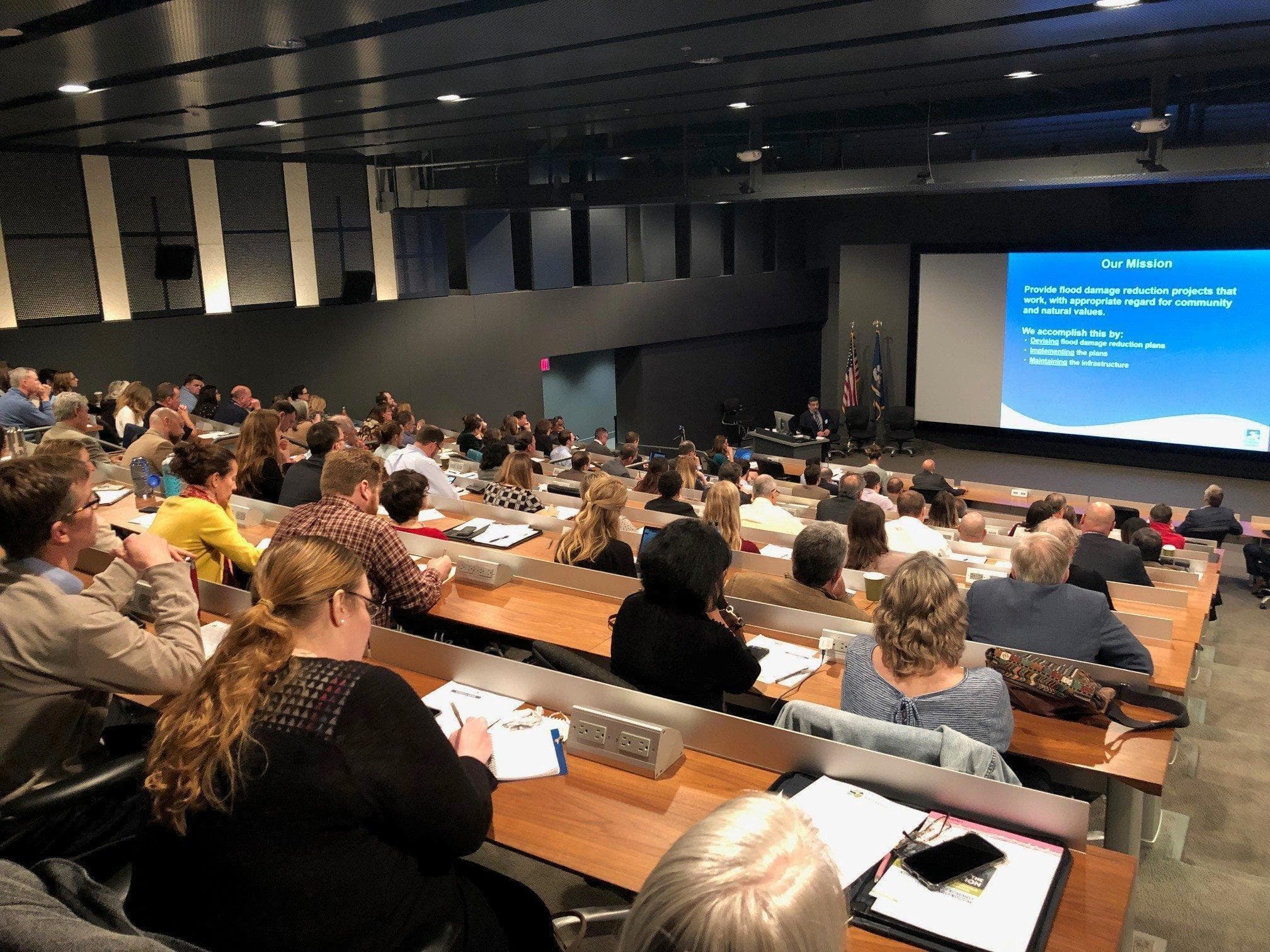 Last week, more than 150 local, state and national experts joined us in Lafayette, along with more than 1,000 online participants, to help create a forward-thinking floodplain and water management approach that can be utilized to improve flood control in communities throughout Louisiana.

To our featured speakers: thank you for your immensely valuable insights and perspectives. Thank you as well to the many local and state experts who were in attendance – your time, insights and contributions to our ongoing efforts are greatly appreciated. More information and resources from each of our sessions such as presentations, materials and speaker bios are available by clicking here.

This is challenging work that will require the combined willpower of many to accomplish – so stay engaged!

For more information, including upcoming outreach opportunities, visit watershed.la.gov or email watershed@la.gov.